Chongqing Delegation Visited WestVac Biopharma
On December 30th, 2022, the 6th Meeting of the Chongqing-Chengdu Joint Conference to promote the development of the twin-city economic circle was held in Chengdu. In the morning, the Chongqing delegation visited WestVac Biopharma Co., Ltd. (hereinafter referred to as "WestVac Biopharma") accompanied by Academician WEI Yuquan, Chairman of WestVac Biopharma.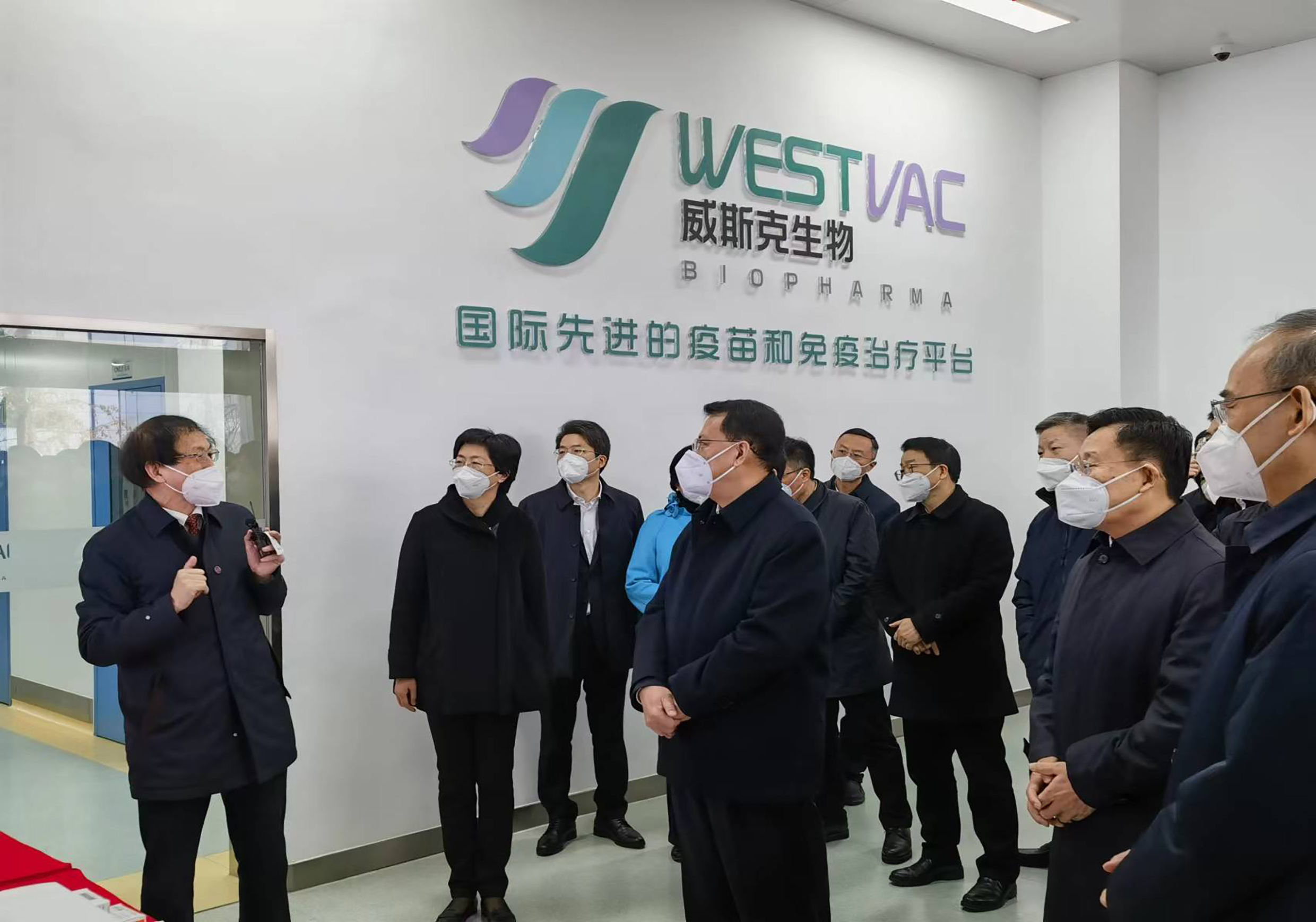 During the visit, Academician WEI Yuquan, on behalf of WestVac Biopharma, expressed a warm welcome to the Chongqing delegation and introduced the latest progress of the innovative vaccine R&D, GMP production and construction of the quality management system, and the talent development strategy of the company. He pointed out that Westvac Biopharma's Recombinant COVID-19 Vaccine (Sf9 cell)--Coviccine® has been approved by the national authority for emergency use and listed in the Immunization Schedule for Second COVID-19 Booster Dose as the heterologous booster following 3 doses of inactivated vaccine. In addition, WestVac Biopharma is also developing the Recombinant Variant COVID-19 Vaccine (Sf9 Cell) & the Oral Small Molecule Drug for COVID-19 for the market to join frontline forces to fight against the pandemic.
The delegation engaged in extensive discussions with Academician WEI Yuquan on a wide spectrum of topics and fully acknowledged WestVac Biopharma's R&D and commercialization abilities. Lastly, the delegation finished the visit by joining a production facility tour guided by Academician WEI Yuquan.