WestVac Biopharma Successfully Selected for Global Unicorn Index 2022 Half-Year Report
On August 30, 2022, Hurun Research Institute released the Global Unicorn Index 2022 Half-Year Report, a ranking of the world's start-ups founded in the 2000s, worth at least a billion US dollars and not yet listed on a public exchange. WestVac Biopharma Co., Ltd. was one of the listed companies.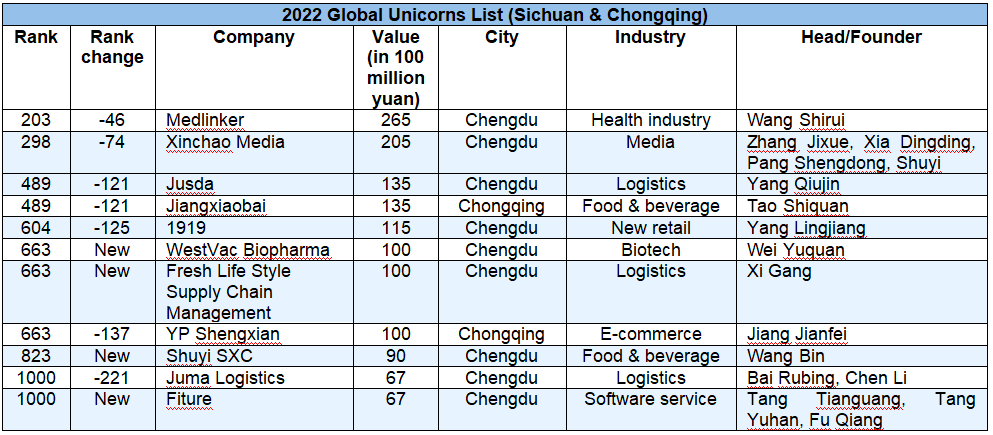 The index cut-off date was 30 June 2022, and a total of 1312 unicorns were listed. The world's unicorns came from 48 countries (regions) and 259 cities worldwide. Statistically, only 37 biotech companies were on the list worldwide. Hu Run, Chairman and Chief Research Officer of Hurun Report, said, " Unicorns are a benchmark of a world-class start-up ecosystem. The more unicorns a country has, the better the start-up ecosystem." . As a new "dark horse" in the field of biotechnology, the success of WestVac Biopharma has demonstrated the innovation capability of Chinese biotechnology companies and the government's commitment and support for biotechnology industry.

After the outbreak of COVID-19 in early 2020, with the full support of governments at all levels, WestVac Biopharma and West China Medical Center of Sichuan University actively engaged in scientific research to fight against COVID-19 and made promising breakthroughs in 2 years' time. The first insect cell-expressed Recombinant COVID-19 Vaccine (Sf9 cell) - Coviccine in China developed by WestVac Biopharma is currently in a phase III clinical trial in several countries with nearly 40,000 subjects enrolled. Another clinical trial for listing purpose was also completed in Japan. Coviccine is the first Chinese COVID-19 vaccine with a clinical trial conducted in a developed country. Additionally, in response to the continuous emergence of new variants such as Omicron, WestVac Biopharma has developed the Recombinant COVID-19 Vaccine (Sf9 cell) and precisely designed the structure-based subunit vaccine antigen, which can self-assemble into stable protein particles. The vaccine is produced in scale using the internationally advanced insect cell production technology combined with WGa01 (MF59-like adjuvant), an oil-in-water emulsion adjuvant that can induce a stronger immune response. The data showed that the vaccine can inhibit the neutralizing antibody of Gamma, Beta, Delta,Omicron and other variant strains up to tens of thousands of levels, suggesting that the vaccine is a universal novel coronavirus vaccine against a variety of variants. In July 2022, the Recombinant COVID-19 Vaccine (Sf9 cell) was approved for Phase I/II clinical studies in Mexico, as well as clinical trials initiated by the National Institute for Viral Disease Control and Prevention, China CDC.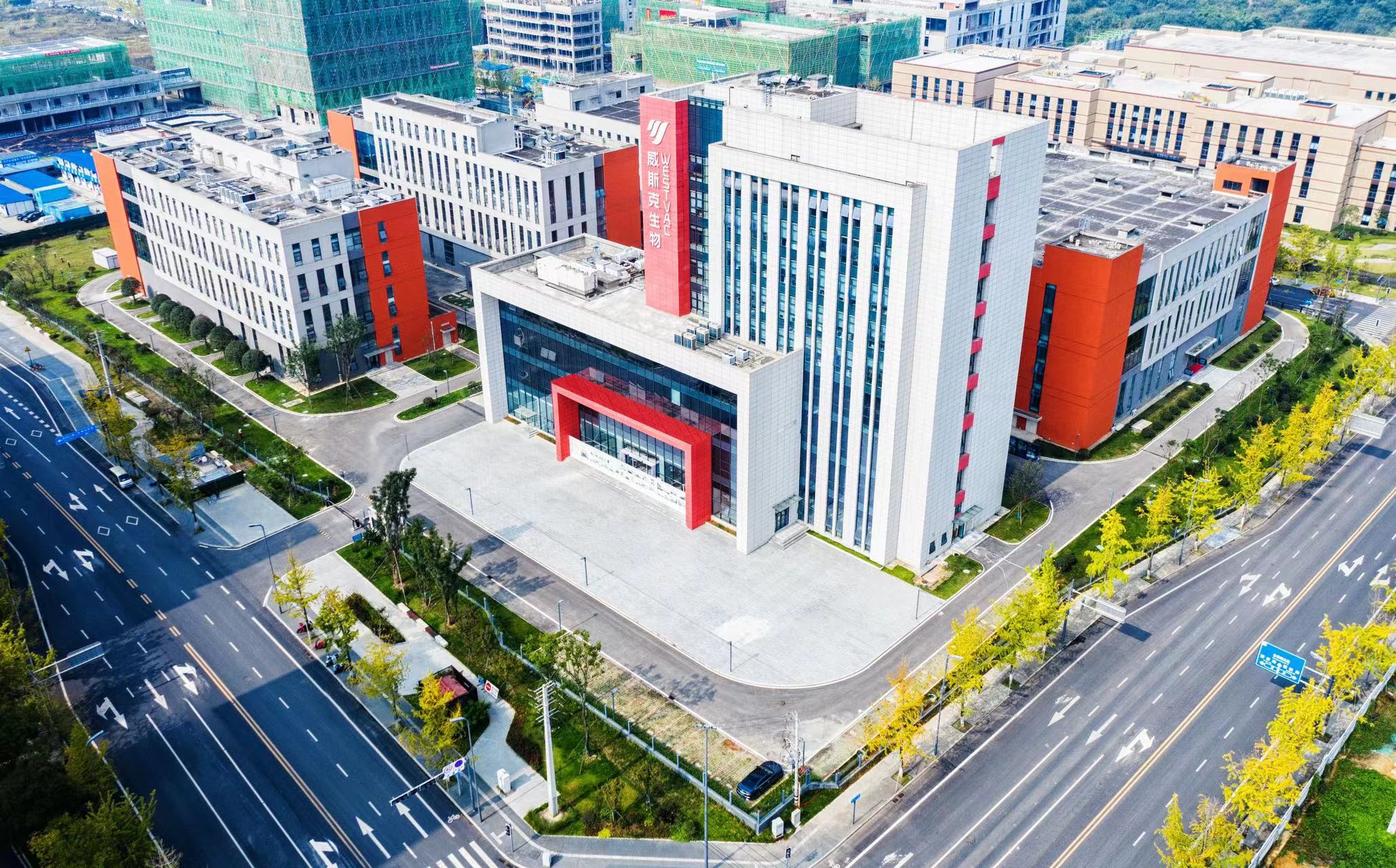 "The company grows with industry opportunities as well as the support from local policies and the development environment. Thanks for the strong support from Chengdu Hi-Tech Industrial Development Zone to provide us with excellent innovation platform, innovative entrepreneurship services and fintech supports, WestVac Biopharma has achieved leapfrog development and has been listed as one of the unicorns in China Unicorn Enterprise Research Report 2021 released by the Great Wall Strategy Consultants and the Global Unicorn Index 2022 Half-Year Report released by Hurun Research Institute." Yuquan WEI, Academician and Chairman of WestVac Biopharma, said.