Nearly 300 million yuan securing in round of a financing of westvac for vaccine research and development
On November 16, the investment signing ceremony between Westvac Biopharma, Sichuan Development and Shanghai Pharmaceutical, was held in Chengdu Xiangyu Hotel. Prof. Li Weimin, Dean of West China Hospital of Sichuan University, presided over the Westvac signing ceremony.
Westvac Biopharma is founded by the team of Academician Wei Yuquan, who is the director of National Key Laboratory of Biotherapy of West China Medical School. WestVac is a biomedical company specializing in vaccine development and production and immunotherapy. The project has received strong support from the Ministry of Science and Technology, the National Health Commission, the National Food and Drug Administration, the Ministry of Education, and Chengdu High-Tech Industrial Development Zone and other relevant departments. At the same time, it has also received support and cooperation from many domestic research institutions. In addition to the use of insect cells to develop COVID-19 vaccines, Westvac is also using insect cell technology to develop and produce more than 20 innovative immunotherapy products such as rabies vaccines, influenza vaccines, herpes virus vaccines, and a variety of tumor vaccines. More than 30 patents have been applied.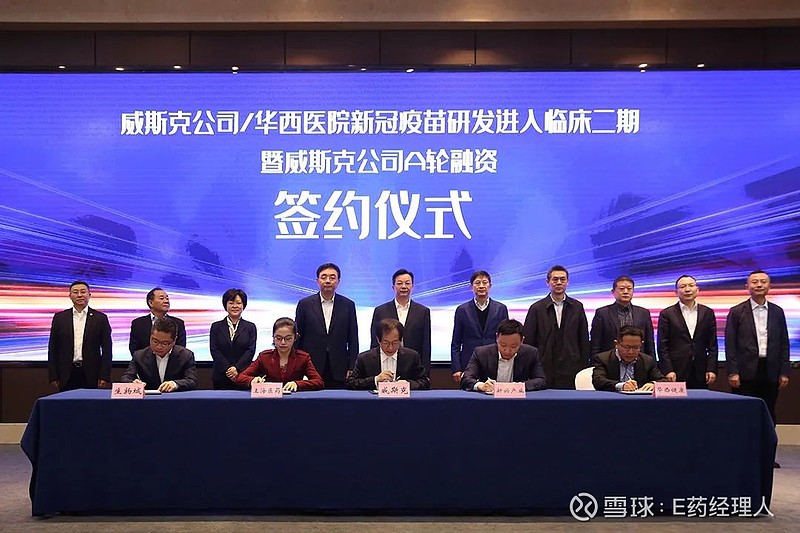 In order to implement the decisions and deployments of the Sichuan Provincial Party Committee and the Provincial Government, and to build an advanced vaccine and oncology innovative drug R&D and production platform, and promote the development of Sichuan province's pharmaceutical industry, Sichuan Development Emerging Industry Investment Co., Ltd. (a wholly-owned subsidiary of Sichuan Development) and Shanghai Pharmaceutical and Westvac have reached an investment agreement on this cooperation project. West China Hospital and the team of scientists contributed capital with scientific and technological achievements. Sichuan Development Emerging Industry Investment Co., Ltd. and Shanghai Pharmaceutical as co-lead investors increased the capital of Westvac 's operations, investing nearly 300 million yuan in production line construction and clinical research. Three parties would jointly promoted vaccines research, development, and industrialization. The products such as related innovative immune preparations will be completed as soon as possible. The company's production base is located in Tianfu International Bio-Town of Chengdu High-Tech Industrial Development Zone. It is expected to be put into use at the end of the year. After completion, it will reach an annual production scale of hundreds of millions of vaccines. The complete set of equipment and production lines will be localized which is an internationally competitive and regional driving force. The modern biological industry system, the construction of a world-class biological industry park and the establishment of Tianfu Vaccine Valley will play a giant role during promotion.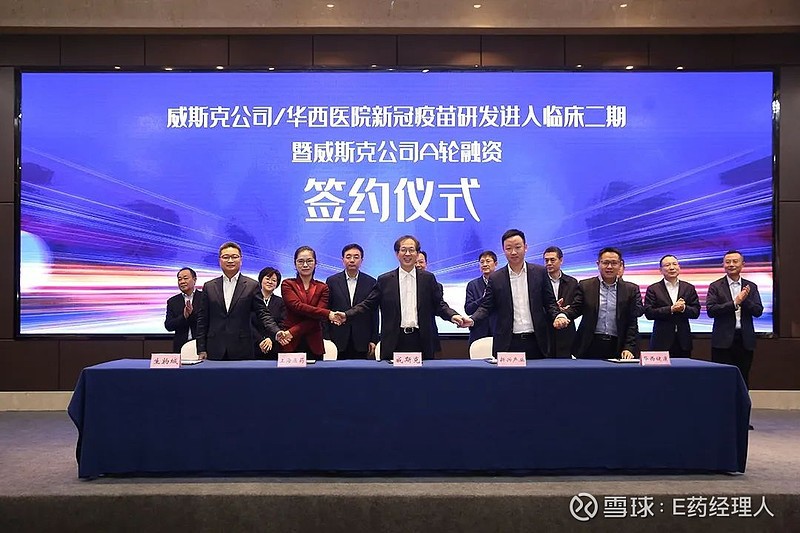 Through the cooperation of Sichuan Development, Westvac and Shanghai Pharmaceutical, the group will actively meet the needs of the country and Sichuan's major development strategies, and continuously enhancing scientific research with Sichuan's rich biomedical resources and favorable policies. Also will push innovative ability, and increase the transformation of scientific and technological achievements, make efforts to accelerate the construction of the "5+1" industrial system in Sichuan, create contributions to the economical transformation development, innovative development and achive a leapfrog development.

Li Gang, vice governor of the Sichuan Province Government, attended and witnessed the signing ceremony. Relevant responsible comrades from Sichuan Government Development Department and Reform Commission, Economic and Information Technology Department, Science and Technology Department, State-owned Assets Supervision and Administration Commission, Food and Drug Administration, Chengdu High-Tech Industrial Development Zone, West China Hospital of Sichuan University, Sichuan Development and other institutions and business leaders attended the ceremony.