Vice Minister ZHANG Yudong of MOST Visited WestVac
In the afternoon of October 20th 2021, ZHANG Yudong, Vice Minister of Science and Technology, LIU Dong, Director-General of Science & Technology Department of Sichuan Province, YU Hui, Director of Chengdu Hi-Tech Industrial Development Zone Administrative Committee and CHU Liangyin, Vice President of Sichuan University, visited WestVac Biopharma Co., Ltd. (hereinafter referred to as "WestVac") accompanied by Academician WEI Yuquan, Chairman of WestVac, and held a discussion with the management team of WestVac.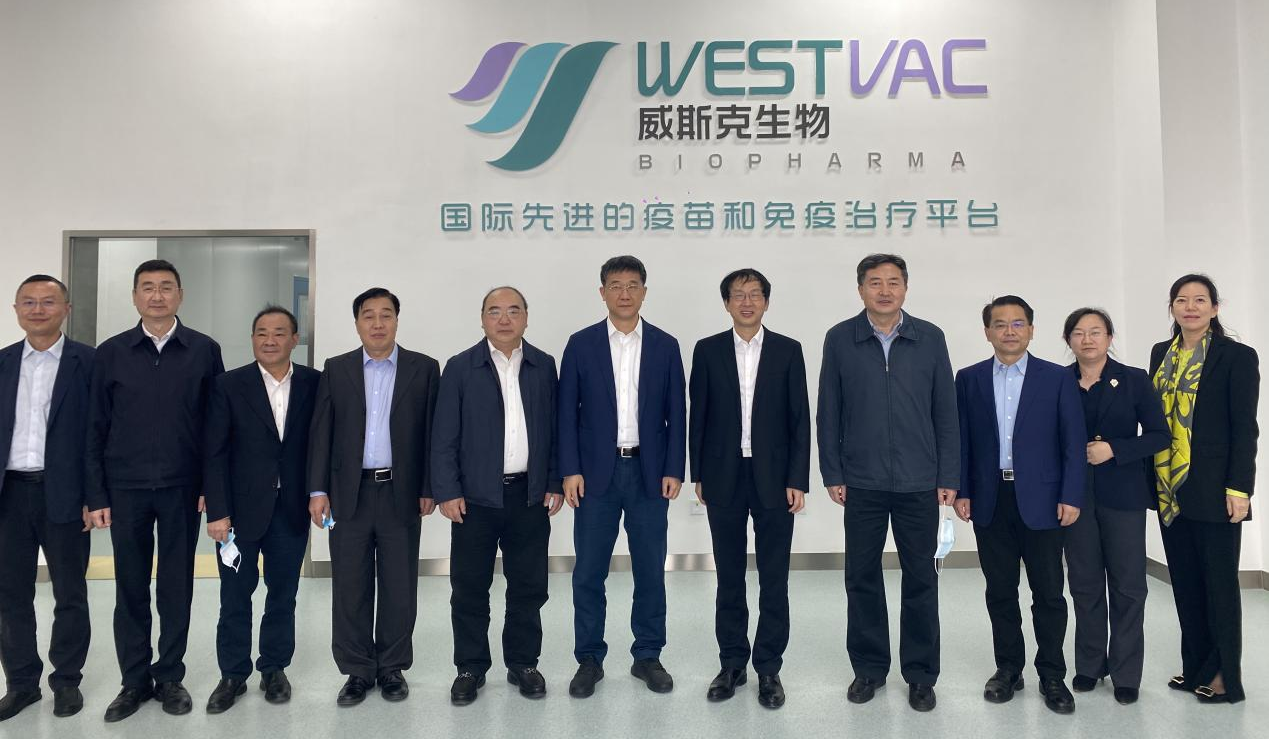 During the visit, on behalf of WestVac, Academician WEI Yuquan extended a warm welcome to the delegation headed by Vice Minister ZHANG Yudong, accompanied them to visit WestVac's Chengdu production base and gave a comprehensive report to Vice Minister Zhang on WestVac as well as the latest progress of the research and development of its 1st and 2nd generation COVID-19 vaccines and the small molecule oral drug against COVID-19.
Having listened to the report by Academician Wei, Vice Minister ZHANG Yudong affirmed WestVac's research outcome, and pointed out that the central government strongly supports the development of COVID-19 vaccine of WestVac, encouraging WestVac to speed up the research not only to strive for the earlier marketing of the 1
st
generation vaccine, but also to prioritize on the development of the 2
nd
generation vaccine and the small molecule oral drug, so as to contribute to the fight against the pandemic.
At the end of the meeting, Academician WEI Yuquan acknowledged the attention and support from the government, saying that WestVac has obtained the drug manufacturing license issued by Sichuan Medical Products Administration, and will remain dedicated to innovation-driven development, accelerate the R&D and production in the hope of growing into a domestically leading and internationally advanced biopharmaceutical company as soon as possible.