WestVac Biopharma has begun to develop a recombinant protein vaccine against Omicron strain
On November 29, in response to the newly emerging COVID-19 variant strain - Omicron, Wei Yuquan, academician of the Chinese Academy of Sciences and chairman of WestVac Biopharma Co.,Ltd (hereinafter referred to as "WestVac Biopharma"), said: "Scientists from our company and West China Hospital of Sichuan University have been urgently developing a recombinant protein vaccine against Omicron, which would be tested on animals in one month."
On Monday, the World Health Organization warned that the risk of a global surge in cases from Omicron variant is extremely high, as more countries report cases and force borders to be closed. The researchers said that Delta variant strain discovered in India last October involved a total of 15 mutations. According to preliminary research findings, Omicron variant strain has more mutations than Delta strain.Variant with large number of mutations can weaken effectiveness of the existing COVID-19 vaccines and may be more infectious.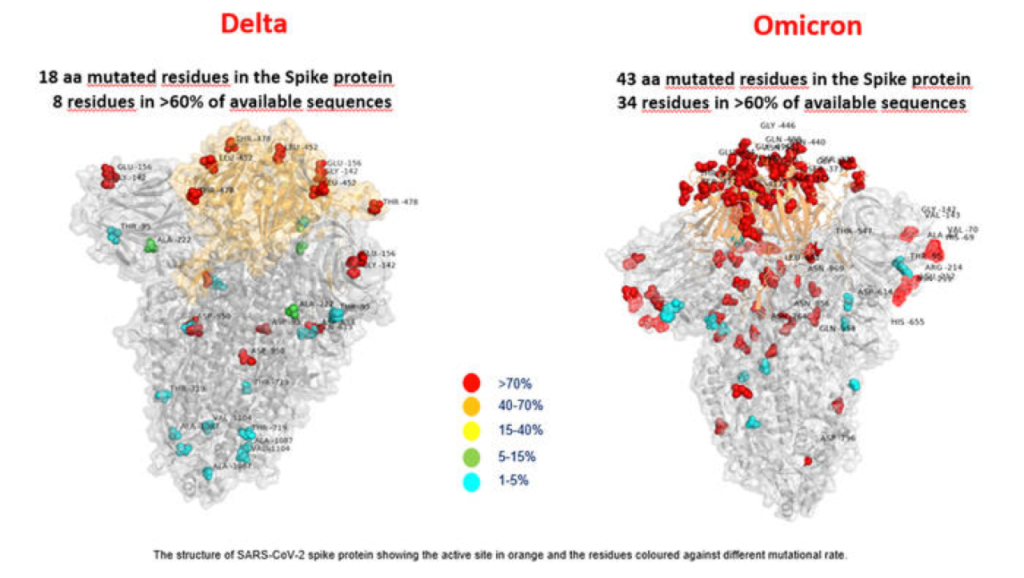 Comparison of spike protein mutations between Delta strain and Omicron strain
At present, WestVac Biopharma is paying close attention and actively collecting relevant information and samples of new virant, to complete the R&D of recombinant protein vaccines against Omicron strain as soon as possible. " We have mature vaccine production technology and large-scale production capability. If necessary, the company can rapidly advance the development and large-scale production of new vaccines," said Wei Yuquan, chairman of WestVac Biopharma.